---
Arpita Ghosal
Director & Instructor
BEd, OISE/University of Toronto; PhD (English), University of Toronto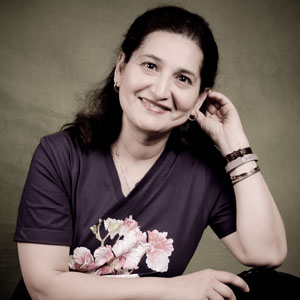 Arpita's musical training began as a shared experience with her family: her violinist grandfather, her singer/actor father and her dancer mother. She gave her first dance performance with a professional musical theatre company at the age of 3, after which she undertook extensive training in Indian dance and studied with private vocal coaches for 11 years in Western music, 9 in North Indian classical music and 15 in Indian contemporary music with renowned recording artist Banani Ghosh.
Arpita has performed in India, Canada and the United States, including two invitations to dance at the National Arts Centre studio stage at the performances of "Gitanjali," by Canadian composer R. Murray Schafer, a musical work inspired by the poetry of the Nobel-Prize winning Indian poet-laureate Rabindranath Tagore (who happens to be Arpita's great-great uncle). Her training in Eastern and Western music and her access to experts in both enables her to provide uniquely rich studio and classroom experiences. Arpita, a long-time arts journalist, continues to write extensively for SesayArts magazine to promote the benefit and joy of the arts, especially among children. She also develops and facilitates interactive professional-development workshops at conferences and institutions such as the Toronto District School Board, as well as at the faculties of education at OISE/UT and York University.

---
Rachel Hwang
Instructor
BFA (Music), York University; BEd, OISE-UT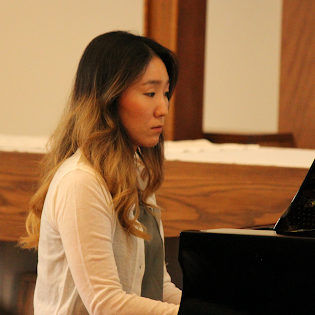 Rachel was raised in a music-loving family and started piano lessons at age 6 in Seoul, Korea. She was encouraged to learn piano to accompany her father who loves to sing, and she continued to study it after moving to Canada. During elementary and high school, she became a cellist in the orchestra and chamber strings. Rachel then studied with Christina Petrowaska Quilico at York University, and received a BFA with Honours in Music-Piano and ARCT performance at the Royal Conservatory of Music. During the same 4-year period, she accompanied her church choir as a pianist and organist studying accompanist and music education, including a variety of instruments, such as strings and woodwind. Most recently, her love of music and education has led to the completion of her Bachelor of Education degree, with a specialty in music education, from OISE-UT.
---
RaYoo Jung Irene Sue
Instructor
BMus (Music Education and Voice), Wilfred Laurier University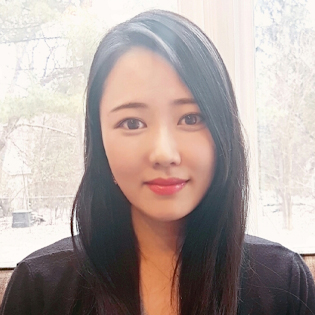 Irene has been singing and playing the violin and the piano since the age of 3, and attributes her musical talents to her mother, who is a professional violinist, piano instructor and singer. During her childhood in Korea, Irene was active as a member of a well-known musical-theatre choir, a violinist in an orchestra, and a singer who represented both her school and her church. After her family immigrated to Canada, she joined the TDSB Youth Orchestra as a first violinist, and participated in the One World public school music project as a composer, producer, and singer. While a student at George Vanier SS, she participated with her fellow music students to create and record several versions of 'O Canada,' and her solo rendition can be heard in schools across the TDSB. Irene has taught students of all ages throughout her life, and whether performing or teaching, Irene is equally comfortable with all musical styles, including classical, pop and musical theatre. Her teaching style is relaxed and tailored to the student: she creatively incorporates all fundamental and necessary musical skills, such as music theory, ear training, singing and playing technique, in order to help each student become a confident and successful musician.